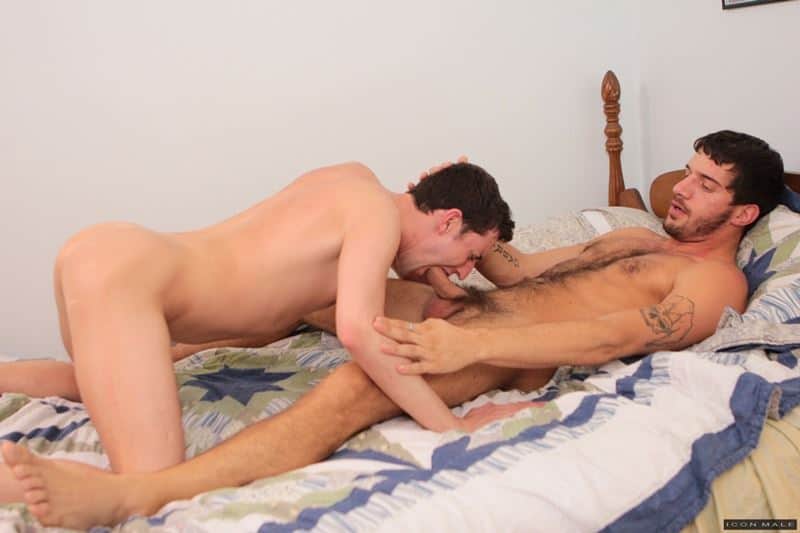 Sexy hot young football player Asa Shaw's tight bubble ass fucked by Coach Ty Roderick's huge cock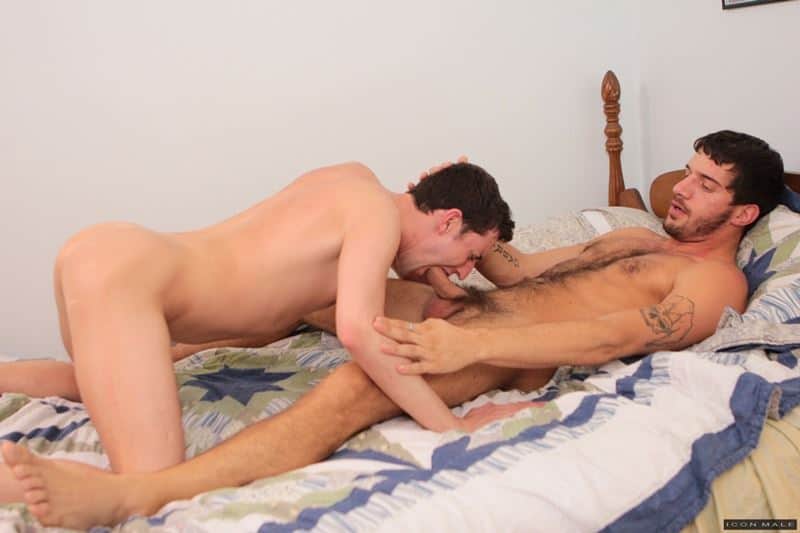 Icon Male says: Sexy young aspiring football player Asa Shaw admits to the hot coach Ty Roderick that he has no interest in football except for the fact that it might make him seem more attractive.
"Everyone wants to be with a football player!" says Asa.
Coach Ty drops his pants as Asa drops to the floor and sucks on his already erect big dick.
Asa makes a good job of blowing Coach Ty so he turns him around strips his jeans down and lubes up his tight ass hole.
With Asa bracing on the bed, Coach Ty enters the young dude's tight bubble ass.
Coach Ty fucks Asa hard and fast, with young Asa crying out with pleasure and pain.
Asa lifts his legs up and lets Coach Ty's huge dick slide inside him again, so Asa can feel every inch of the Coach's hard erect manhood as it moves inside him.
The hard ass fucking becomes too much for Asa and he shoots his load with Coach Ty's dick still pummeling his hole.
Coach Ty shoots his load and covers the young football player with his huge jizz load.