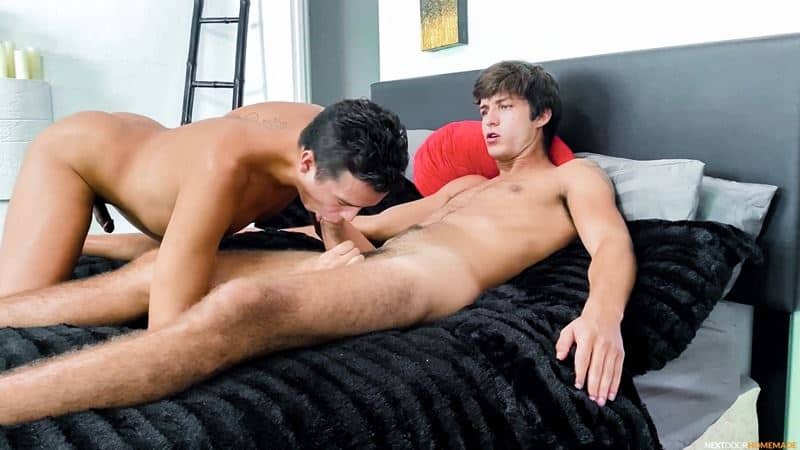 Hottie young dude Elliot Finn and Johnny Bandera's big erect cock flip flop bareback ass fucking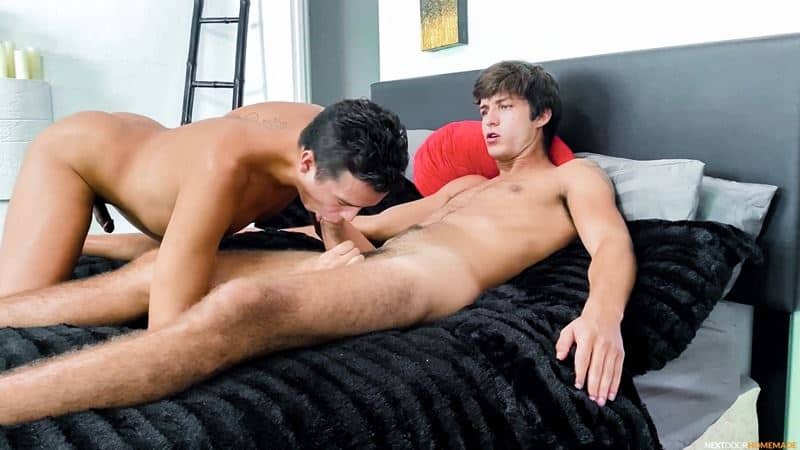 Next Door Studios says: Young hotties Elliot Finn and Johnny Bandera meet for the first time in this lockdown homemade sex video.
The young men get on very well together, their chemistry is super hot. They start off naked with Elliot lying on the bed showing off his ripped six-pack abs and his big erect cock.
Johnny goes straight in sucking Elliot's dick right to the back of his throat, gagging on the size of it.
We get a great shot of Johhny's smooth hole while he is blowing Elliot.
The boys 69 before Elliot gets his tongue deep between Johnny's ass cheeks, licking his hole and getting it wet for his big cock.
Johnny is the first to feel Elliot's throbbing raw dick as Elliot pumps Johnny's asshole full in long firm strokes while Johnny moans incessantly.
The switch positions a few times then Johnny bare fucks Elliot.
Elliot takes Johnny's dick like a man and can hold off no more shooting cum all over his super ripped abs.
Johnny then pulls out and sprays cum all over them both before fucking his cum back inside Elliot's freshly fucked hole.